100% Natural Bath Combo Pack. Traditional recipes. Complete range for your everyday use.
Free shipping above Rs 950
Within 24-48 hours Fast Dispatches

Proceeds from Isha Life are used to bring well-being to people and communities.
Product Details
This combo consists of:

Kesh Jyothi Herbal Hair Wash Powder (100gm)

Ojasvini Snanam Powder (100gm)

Tejasvini (50gm)

Danta Prabha Herbal Tooth Powder (50gm)

Cold-Pressed Coconut Oil (200ml)
Description
From a wisdom passed down generations, of recipes revered and rare,
Comes a traditional bath care ritual, made of native herbs.
The leisurely indulgence of herbal pastes rubbed on the skin,
a practice lost in time, for the convenience of lather and soap.
Renewing a cleansing ritual which we all have heard of, as the best. Made with homegrown ingredients known for their deep cleansing properties, Isha Life's Bath Combo is an authentically made, safe, natural and an eco-friendly alternative to your everyday shower time. With no added chemicals and preservatives, this all natural herbal range will leave you feeling alive and invigorated to take on the day.
Top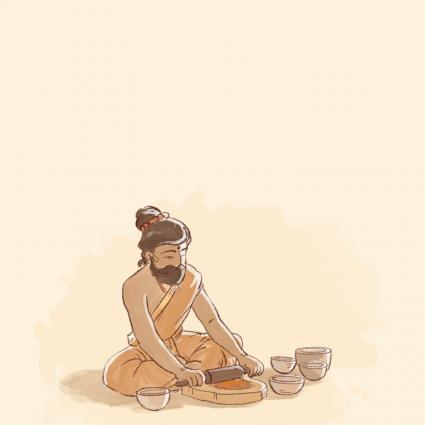 Unique Isha Formulations
The bath care range is made from traditional recipes that have been revered over time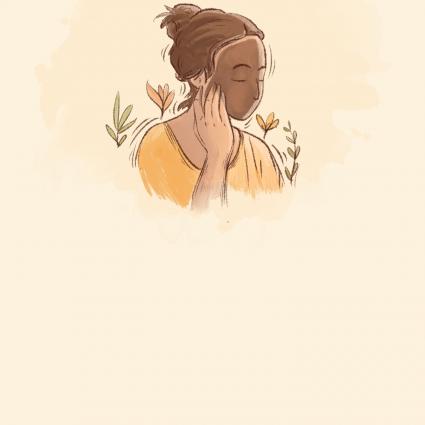 Conscious Alternative to Soap
Herbal powders that are cleansing and cooling for the skin, the bath range combo is a native alternative to soap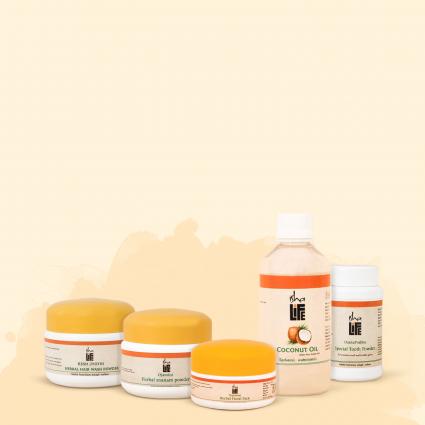 Chemical Free
Completely authentic in its ingredients and preparation, this cleansing range is safe and healthy to use.
How To Use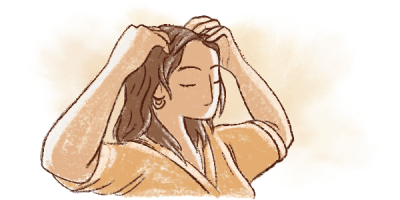 1.
Start with a coconut oil massage. Gently massage the oil onto your scalp until it is completely absorbed. You can also give yourself a body massage with coconut oil.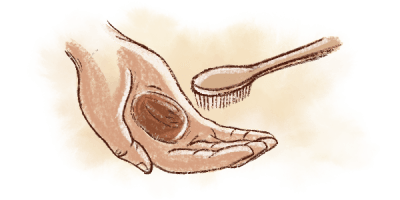 2.
For a completely natural dental cleanse, use Danta Prabha tooth powder. A simple 3 ingredient recipe, it protects you from dental ailments.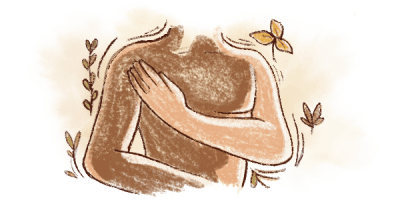 3.
Make a smooth paste of Ojasvini Herbal Snanam Powder with water. Gently rub it on your skin and wash off, to experience a traditional bathing experience.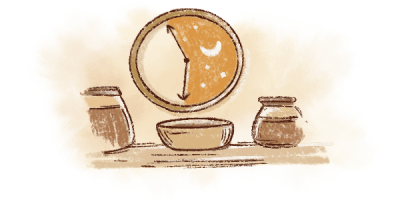 4.
Soak the paste of Kesh Jyothi Hair Wash powder overnight. Wash your hair with this paste the next morning.
5.
Mix the Tejasvini Face Powder with a little amount of water. It works as a refreshing facial cleanse.
What's In It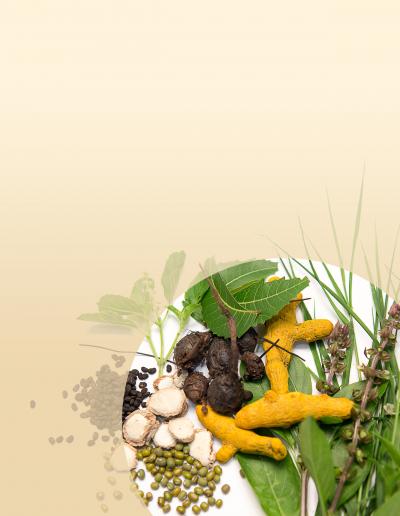 Kesh Jyothi Herbal Hair Wash Powder
Traditional ingredients such as Shikakai, Poduthalai and Ponnangkanni are added to make this a mild cleanser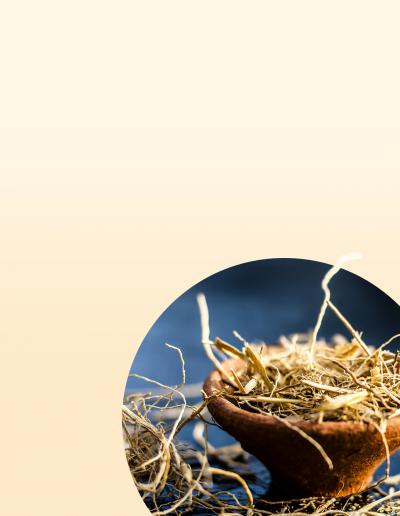 Ojasvini Herbal Snanam Powder
Includes Whole grains, Medicinal herbs and Roots that are specially known for their cleansing and rejuvenating properties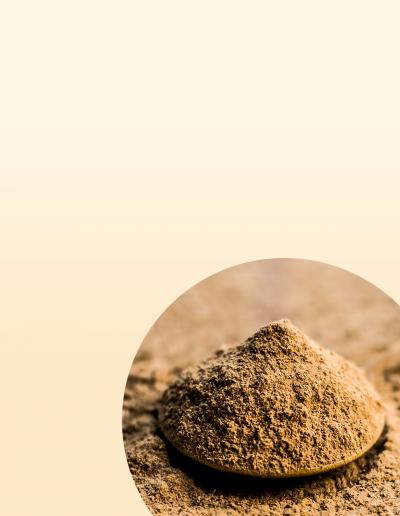 Tejasvini
Saviors of Indian beauty, Red Sandal, Vetiver, Liquorice and other potent herbs, are added to make it a deep cleansing facial powder.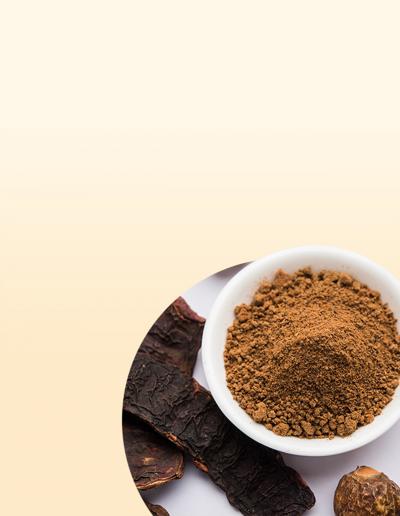 Danta Prabha
Includes Babul, Banyan and Chaff Flower. A rare and simple formulation for dental health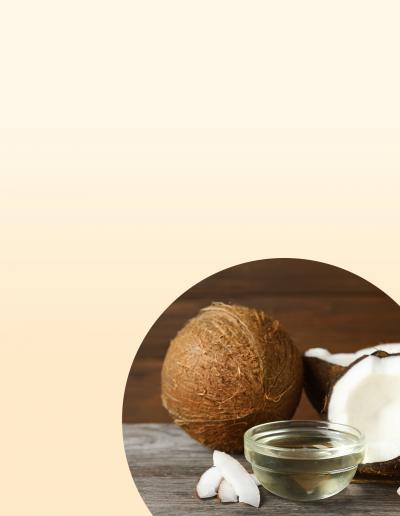 Coconut Oil
A beauty ingredient known for its versatile properties of nourishing skin and hair.